Welcome to Rhode Island and Massachusetts!
As you consider a potential career change, all of us at Residential Properties Corporate and Relocation Services extend to you and your family a warm welcome. Moving to a new state means starting over which can be exciting, yet stressful and sometimes overwhelming. There are so many decisions to be made. How will we find the right neighborhood? Will we find a house or an apartment that we like and can afford? How will the kids adjust? What about schools? What about commute times?
As your local real estate partner, we are here to help. For more information, check out the Link Center below or contact us today to talk with one of our relocation counselors.
Elizabeth Messier, VP Relocation Services
800.886.1775 emessier@residentialproperties.com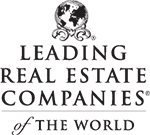 As a member of Leading Real Estate Companies of the World's premier relocation network, we offer an unsurpassed level of service on a local, national, and international basis.